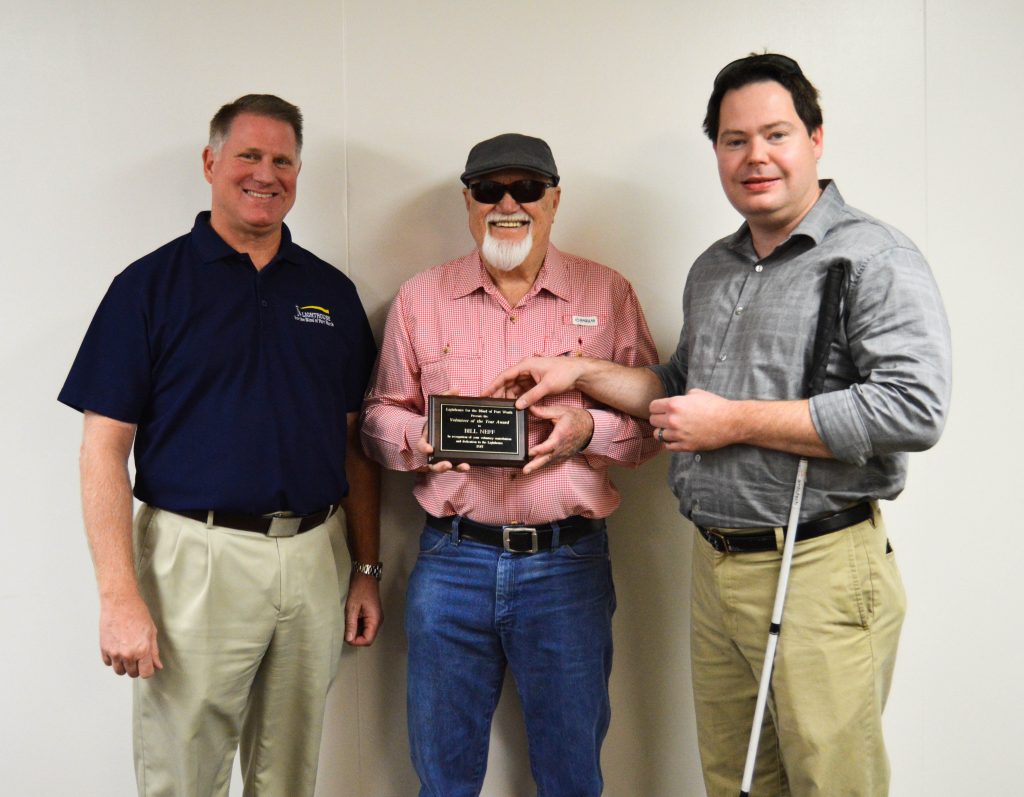 Bill Neff has been volunteering at Lighthouse Fort Worth for the last three years and we couldn't be more grateful to have him!
For the last three years, Bill has brought his 40 years of experience in the nursing field to use by teaching our diabetic clients who are visually impaired or blind how to live healthier lives. He, alongside Kevin Higgins, have held Diabetes Management classes to Lighthouse clients at no charge.
We know that we can always count on Bill when we need him!
"He always greets our clients with a smile and warm handshake. He's always willing to give advice on how to improve quality of life, including proper diet and exercise, and give a peace of mind on health for those who are not only diabetic, but blind as well." – Kevin Higgins, Certified Independent Living Specialist.